Hampden Park is committed to serving guests with accessibility requirements.
If you, or anyone in your party has additional accessibility requirements for Hampden Hospitality, please contact us on 0141 620 4125, and a member of our team would be happy to support you in finding the best package for your party.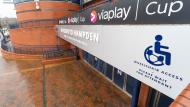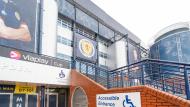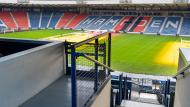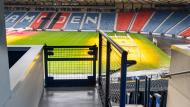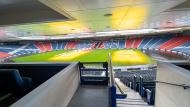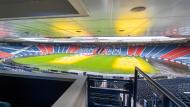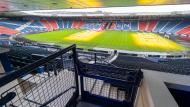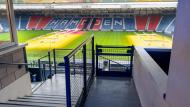 Wheelchair users and spectators with accessibility requirements entering the Stadium can access ramps or lifts at the following locations:
South Stand - Two ramps make their way from the ground level access to the main reception and are situated either side of the main entrance.
A lift is situated to the left (west) of the main entrance with a call button linked to reception. A member of staff will attend to assist.
Trackside or front of stand access will be via the roadway ramps situated at the south east and south west corners.
Lift access is available to all areas within the north, east and west stands
Viewing areas for wheelchair users are available trackside as well as on the concourses in all stands. Facilities on the upper levels are reached via lifts and a step-free level access.
Accessible toilets are situated throughout and the stadium is also equipped with a Changing Places toilet.
The Centre for Access to Football in Europe (CAFE) website also contains information relative to Hampden Park.
For general admission, please contact the ticketing team on 0141 616 6000.
ACCESS INFORMATION FOR DISABLED SUPPORTERS
This information is for football matches only.
For all concert accessibility enquiries, please contact the tour promoter using this form.